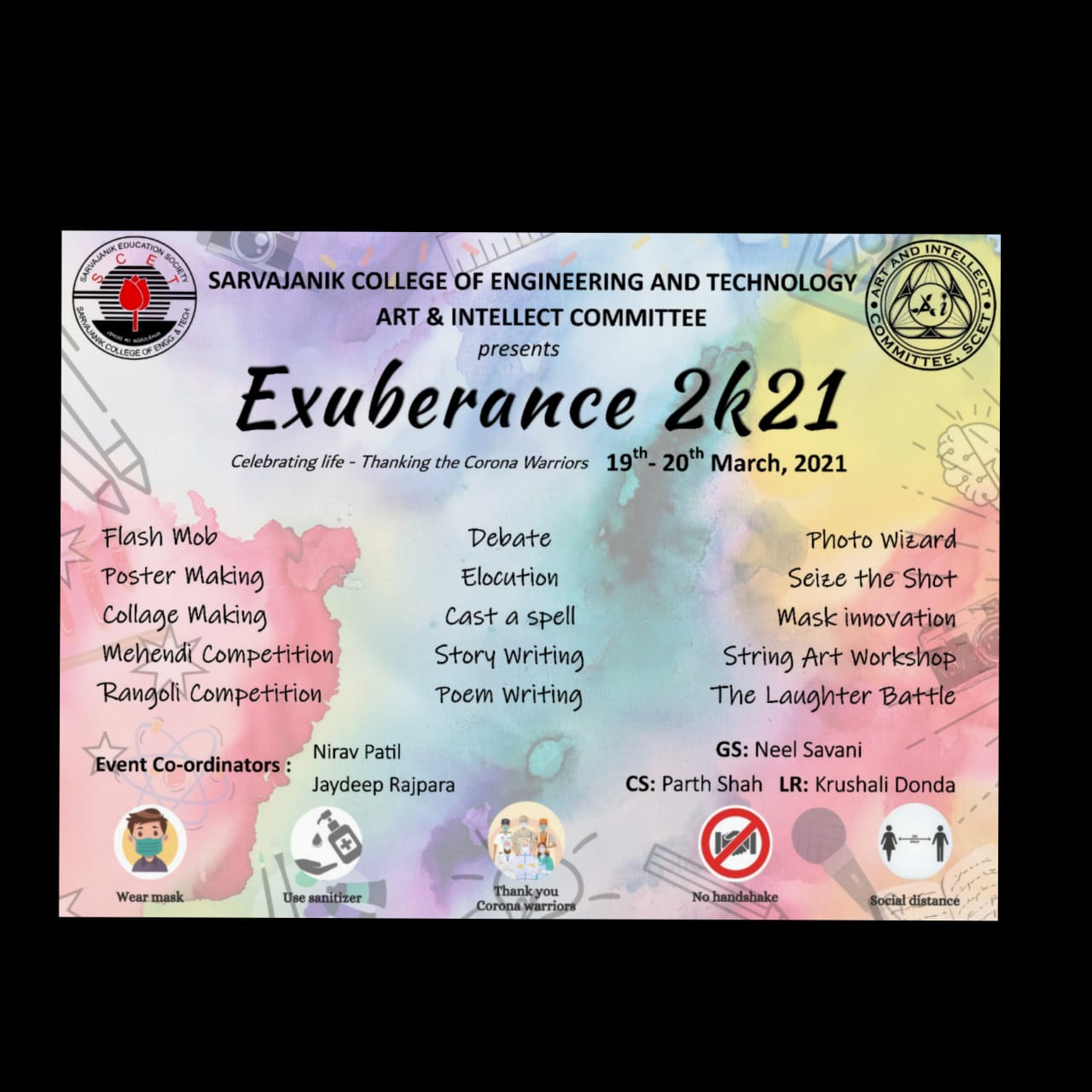 Sarvajanik College of Engineering and Technology, EXUBERANCE 2021
Every year, Art and Intellect committee of Sarvajanik college of Engineering and Technology comes up with 'EXUBERANCE', an intracollegiate cultural and literary fest in order to promote and motivate the intellectual skills and creativity
-literary skills like public speaking via debate, elocution, enhancing creativity by poem and story writing, etc
- Art creativity via Rangoli, Mehndi, Poster making, photography, collage etc.
- Entertainment via Tug of war and just a minute games etc.

Purpose of Exuberance: To instill freedom of creativity, expression of ideas to cultivate openness, excellence, sensitivity, acknowledgement towards art and culture.

Let's begin with the joyous dance, Impress and express, use your speech, write ballads if you can't speak, make art of the broken pieces, wake the slumbering artist in you to spread the colors of auspice and joy...
Schedule
Organize Your participation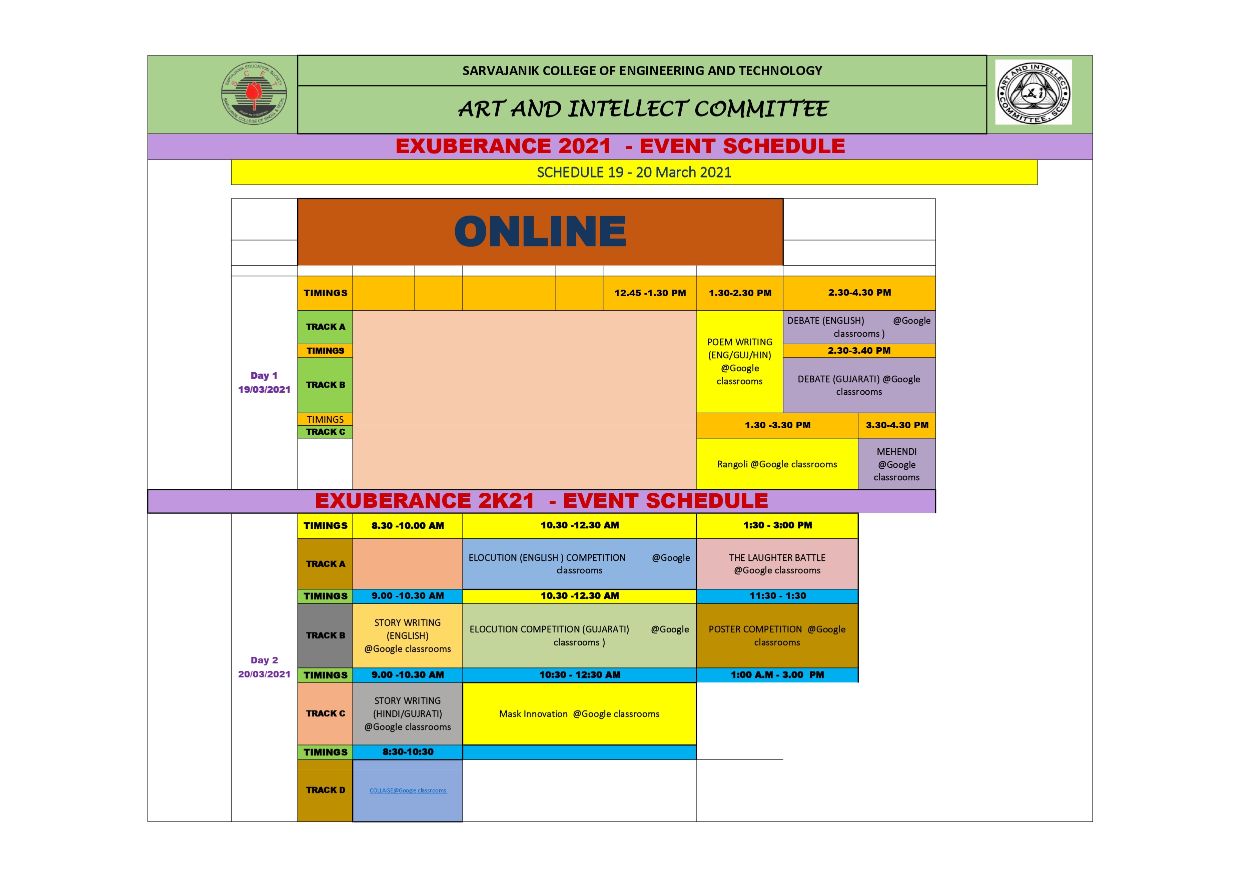 Student Contributors
Managing Exuberance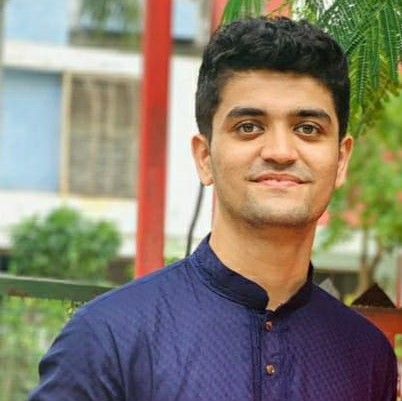 Nirav Patil
Event Head & Management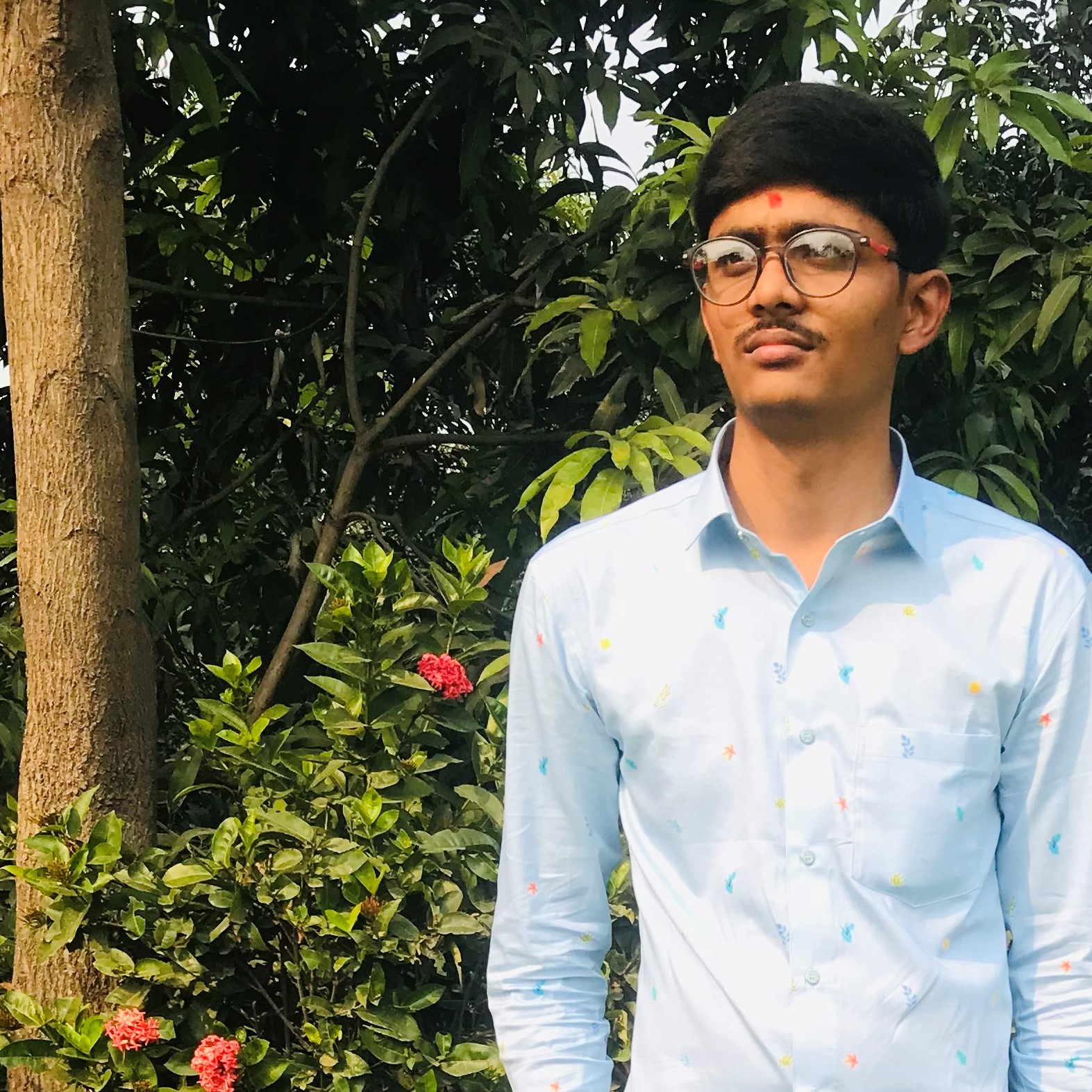 Jaydip Rajpara
Event Head & Management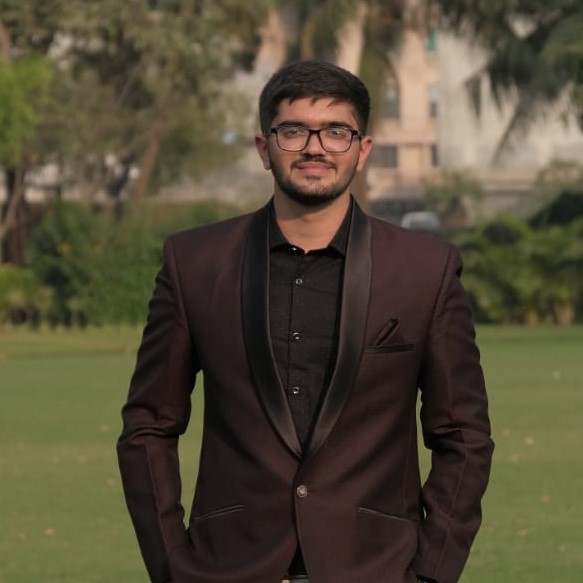 Neel Savani
General Secretary
Krushali Donda
Lady Representative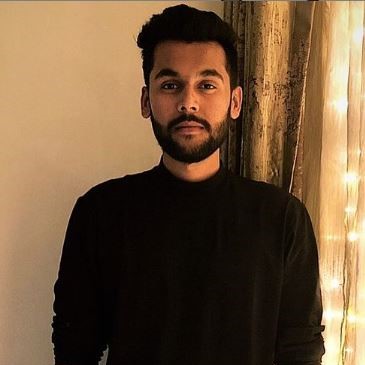 Parth Shah
Cultural Secretary
Gallery
Some photos from Exuberance 2k20
Special Thanks to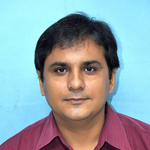 Dr.Hiren Patel
The Principal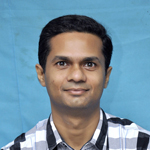 Dr. Keyur Rana
Dean- Student Activity and Welfare council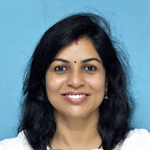 Dr. Sandhya Rathore
Chairman Art and Intellect Committee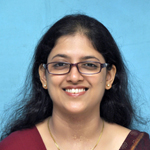 Prof. Neeta Chapatwala
Exuberance Committee
Location:
Sarvajanik College of Engineering and Technology, Athwalines, Surat
Open Hours:
Monday-Friday:
11:00 AM - 05:00 PM
Email:
exuberancescet@gmail.com
Call:
Nirav Patil: +91-9265029853